Appliance Removal in Toronto with 1-888-I AM JUNK!
1-888-I AM JUNK is happy to provide cost-effective appliance removal in Toronto and Great Toronto Area. No job is too big or too small for our highly trained appliances removal specialists. For appliance disposal, our professional team can offer you the expertise on large and small projects with the same attention to detail.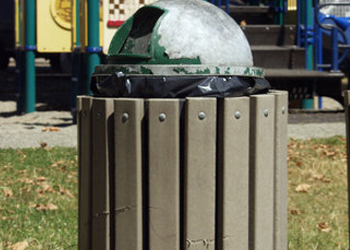 Available 24 Hours a Day and 7 Days a Week
As such, we are ready when you are, to manage appliance removal and disposal from almost any location in Toronto and the Great Toronto Area. Worried about moving or carrying the appliances around? You shouldn't be since we do all the lifting, hauling and loading. We even take care of the clean up to ensure your living or work space is left spotless once the appliance has been removed. For companies that are moving or renovating their premises, we specialize in office appliances removal and complete office clean outs. Our professionals are both friendly and approachable and will happily manage your office appliances removal and disposal.
Are you moving or replacing your appliances?
On the other hand, if you are a property manager stuck with appliances from past tenants, call 1-888-I AM JUNK. We'll take care of the appliances removal, so you can focus on more important tasks… like renting out the space. Are you selling your big house in the suburbs, moving to a condo in the city and need to downsize and get rid of outdated appliances? Above all, are you concerned with possible heavy fees or environmental stability? You need not be. We provide among the best priced services in the province and we equally make it our duty to ensure our business is as green as possible. What this means is that your appliances will be recycled or reused in any way that they can be. You can rest assured that we will properly deal with your junk and that it won't simply end up in a landfill. Appliance removal in Toronto has never been this great!
What more can we say?
Call 1-888-I AM JUNK and we'll take care of the disposal of your appliances. As detailed, our prices are affordable and we will recycle it for you. We are prepared to handle appliance removals throughout the Greater Great Toronto offering quality junk removal services to homes and businesses located in Mississauga, Brampton, Burlington, Etobicoke, Hamilton, Richmond Hill, Oakville and many more locations.
We make junk removal in Toronto a breeze, so contact us at 1-888-I AM JUNK or book online to have your appliance removed today!
I AM JUNK REMOVAL WAY:
Guaranteed best prices 30% to 50% less than our competitor Uniformed, trained and licensed junk removal professionals executing safe and thorough clearance. We arrive on time, ready to do all the lifting, loading, hauling and disposal. Our services are available in the GTA, Brampton, Mississauga, North York, Richmond Hill, Markham &
other areas.
We'll pickup almost anything and offer
1/6
,
1/4
,
1/2
,
3/4
and
full truck
load prices. We can provide junk disposal, waste removal, furniture disposal, appliances removal, construction materials pick up, trash removal & more. We do all the loading wherever the job may be.