Cleaning Up with Junk Removal in Waterloo
Even with the best of intentions, your Waterloo home can easily become cluttered or even completely overwhelmed by junk. That is life! We all gradually accumulate things. At the time, items may be or may seem useful, but eventually you realize it has been years since you've needed them. This is a sure sign that it is time to reassess and clear out some space to create more breathing room in your home.
As junk gradually builds, it can become a health and safety issue. Clutter can cause obstructions in your house, makes spaces harder to keep clean, and can increase feelings of stress and anxiety. To avoid these problems, you can contact 1-888-I AM JUNK to have your unwanted items hauled away.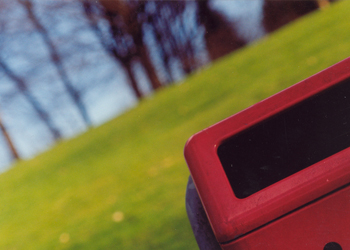 How Are We Different?
When you call 1-888-I AM JUNK, you are connected with a team of professionals who go above and beyond when it comes to junk removal. Whether you are clearing out an attic or a top-floor apartment, we will do all of the heavy lifting necessary to remove all of your items. Unlike other Waterloo junk removal companies, we do the actual removal for you, instead of just bringing a truck by and making you load your items inside.
Quickly Clearing Out Your Space
Once you decide you want your junk gone, it could not disappear fast enough. We completely understand this feeling. Our team does everything possible to make this process fast, simple, and easy. We offer 24/7, affordable solutions, meaning you can book our crews any time.
If you would like us to clear the junk out of an area while you are at work or running errands, this is not a problem. Once you provide us with instructions, we can follow them without the need of supervision, so that you do not have to waste any time on removing your junk. All of our team members work professionally and efficiently, always respecting the property of our clients.
An Eco Friendly Choice
Do you have items that you no longer have a use for, but others might? We can make sure they arrive in the hands of people who can use them. You do not even need to worry about sorting. After we remove the junk from your house, we sort out any items that may need to be taken to special disposal centers, those that can be recycled, and those that can be donated. We then do all of the necessary transporting. Your items are handled in environmentally ways, without you having to spend the time to sort and distribute. We are serious about being a full-service junk removal solution.
Request an Estimate Today
Our removal services generally cost 30 to 50% less than our competitors because our rates are based on the volume of items we remove as opposed to the amount of time we spend working on your project. To get a better idea of how much your Waterloo junk removal project will cost, call 1-888-I AM JUNK to receive an estimate.
I AM JUNK REMOVAL WAY:
Guaranteed best prices 30% to 50% less than our competitor Uniformed, trained and licensed junk removal professionals executing safe and thorough clearance. We arrive on time, ready to do all the lifting, loading, hauling and disposal. Our services are available in the GTA, Brampton, Mississauga, North York, Richmond Hill, Markham &
other areas.
We'll pickup almost anything and offer
1/6
,
1/4
,
1/2
,
3/4
and
full truck
load prices. We can provide junk disposal, waste removal, furniture disposal, appliances removal, construction materials pick up, trash removal & more. We do all the loading wherever the job may be.