Junk Removal – Newmarket and Aurora
The Newmarket and Aurora area is a beautiful place to live. But your front or back yard may not reflect that. When you're weighed down by yard debris, metal scraps, and broken appliances, you can feel like you're stuck in Boo Radley's home half the time. Chances are that you don't have the time or capacity to deal with all of the junk you've accumulated yourself.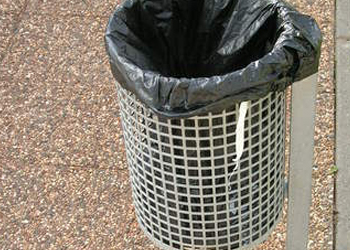 Obligations to Belongings
Your kids may have grown up and left home. That means you're left with furniture and belongings that they don't want and you don't have the space to keep around. You don't want to burden your children with items they don't have the room to take. So what else do you do? Even broken appliances and equipment can take up too much space. You might have a broken fridge in your garage or a lawnmower gathering rust on the side of your house. It's time to face facts. These unneeded items need to go. But how?
You may want to consider looking into a junk hauling service. While some items can be donated or sold (and should be, if they're things you think other people will enjoy and get use out of), other items have virtually no resale value or are in such bad condition that no one will actually want them. Scrap metal, yard debris, and broken appliances are among the many things that should probably be recycled, or composted, as opposed to given away or sold.
We offer an array of junk hauling services, and are among the best in the Newmarket and Aurora area. We help take junk off of your hands. Unlike other companies, we don't simply hand you a bin and ask you to sort and set aside items. We do all the heavy lifting for you, literally. You can rely on us to sort, haul, and take care of your junk for you.
Clearing the Attic
And after the junk is hauled away, you'll have more space to spare. Your attic doesn't have to be a dumping ground for all your unwanted items. Your garage may finally have space to park your car in. With less junk to worry about, you'll have more room to spread out. Junk can often be a huge burden. And you'd be surprised at how much space junk can take up in the average home. Sizing down can make lots of aspects of life that much easier. If you're looking to sell your home, you won't have to worry any longer about what you're going to do with all that junk, which can often have a negative impact on your home's yard appeal. If you're remodeling, you'll have space to spare to conceptualize your vision.
Your home should be a place you relax after a long day at work, not a defacto storage unit. You deserve better than to feel like you'll be buried under mounts of moldy furniture or appliances. Consider a junk hauling service. 1-888-I AM JUNK is one of the most reliable junk hauling services in Newmarket and Aurora.
I AM JUNK REMOVAL WAY:
Guaranteed best prices 30% to 50% less than our competitor Uniformed, trained and licensed junk removal professionals executing safe and thorough clearance. We arrive on time, ready to do all the lifting, loading, hauling and disposal. Our services are available in the GTA, Brampton, Mississauga, North York, Richmond Hill, Markham &
other areas.
We'll pickup almost anything and offer
1/6
,
1/4
,
1/2
,
3/4
and
full truck
load prices. We can provide junk disposal, waste removal, furniture disposal, appliances removal, construction materials pick up, trash removal & more. We do all the loading wherever the job may be.