Junk Removal Oakville
Whether you own a home, a business, or are a landlord of an apartment building, you'll often have to deal with unwanted stuff. Regardless of whether you live in Oakville or elsewhere, chances are you don't have a lot of opens when it comes to relying on your garbage man to haul away your unneeded junk.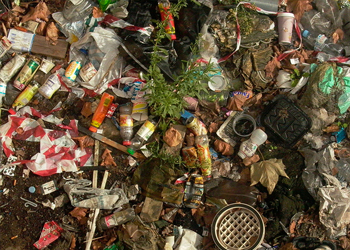 What Do You Do With All That Stuff?
If you're a landlord, you deal with abandoned furniture and belongings from tenants all the time. Being able to clear these items out quickly and clean up the apartment means you'll be able to rent it out that much sooner. If you run a business, what do you do with all that outdated equipment?
Even your own home can be a magnet for junk. Chances are very likely that like most people, your attic is stuffed full of boxes. But your home doesn't need to look like a round of Tetris. Neither does your office or your empty apartments.
The Team You Can Trust
We offer an array of junk hauling services designed to help you breathe easier. From sorting through rubbish and trash to transporting appliances, furniture and more, we're one of the most efficient and reliable junk removal teams in the Oakville area. Our large trucks help cut down on cost and allow us to transport large loads efficiently.
We can help remove rubbish and items from your property that your garbage collector may refuse to take. This can be especially convenient if your property, for whatever reason, doesn't feature bins or a regular garbage pick-up service.
Staying Green
We're also one of the few junk removal services with a commitment to the environment. Unlike other services, we don't simply haul everything away to a dump. Everything that can be recycled is recycled. Not only do we haul away your junk but we sort it out too. If an item is biodegradable, we take care of that too. We care about the environment and do whatever we can to minimize deposits to the landfill. The fewer things that end up in the landfill, the better. Even a small property can produce a surprising amount of rubbish so we do our part to make sure the garbage is sorted out from the products that can be recycled.
The Choice is Simple
If you want rubbish taken off your hands, you know who to call. Commercial properties can benefit extensively from our services, which can be scheduled when you need us or on a scheduled basis. Residential properties can increase their home appeal, making them easier to sell or simply live in, by clearing out rubbish and unneeded items. The choice is simple. Relieve the weight of stuff off of your back. You shouldn't feel burdened by rubbish you don't know what to do with. Get in touch with one of the most highly regarded services in Oakville today and see what we can do for you.
I AM JUNK REMOVAL WAY:
Guaranteed best prices 30% to 50% less than our competitor Uniformed, trained and licensed junk removal professionals executing safe and thorough clearance. We arrive on time, ready to do all the lifting, loading, hauling and disposal. Our services are available in the GTA, Brampton, Mississauga, North York, Richmond Hill, Markham &
other areas.
We'll pickup almost anything and offer
1/6
,
1/4
,
1/2
,
3/4
and
full truck
load prices. We can provide junk disposal, waste removal, furniture disposal, appliances removal, construction materials pick up, trash removal & more. We do all the loading wherever the job may be.