Junk Removal – Scarborough
We'll say it for you. It may be time to call one of Scarborough's best junk removal services. Than service is 1-888-I-AM-JUNK. Chances are, if you're looking at this page, you're already thinking about it. How can we work for you?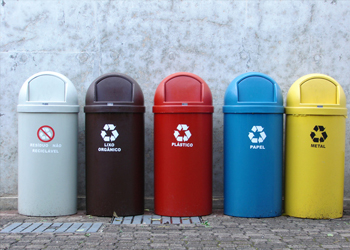 Taking Junk Out of Your Life
Whether you're a homeowner, a business owner, or a landlord, the one fact holds true. It's easy to accumulate rubbish and junk. Rubbish is just a daily fact of life. But sometimes, dealing with all of it can be overwhelming. Some rubbish, such as furniture or scrap metal, might not be able to be picked up by your local garbage collection service. And besides, much of that stuff should not be going to the landfill anyway. It should be recycled or otherwise disposed of properly.
If you've got a relative who's recently passed away, you'll have to figure out what to do with their belongings. If a tenant recently moved out of one of the apartments you're presiding over, you've got whatever they've left behind to deal with before you can rent out the apartment again.
No one wants to feel like they're running a storage unit. And yet that's often what happens. When you're dealing with stuff, you often don't know where to begin or what to do with it. And so it often ends up taking up valuable space in your basement or your closet or a storage unit somewhere. No one wants to deal with rusty tools on the side of their home or moldy furniture in the garage. And yet so many people do so on a regular basis. The important thing is finally taking care of that junk for once and for all.
The Solution is Simple
A junk removal service may be exactly what you need. 1-888-I-AM-JUNK offers some of the best junk removal services in the Scarborough area. We can move anything from furniture to appliances to electronics, yard debris, and more. All you need to do is show us what to move and we can do it for you. We're efficient, fast, and convenient. From sorting materials to hauling them, to recycling when possible, we can help save you time and effort. Compared to our competitors, we can even save you money too. Our large trucks help minimize vehicles on the road and ensure that fewer trips are taken to haul away your junk.
No More Junk, More Space to Enjoy
Junk removal services can help you out in many ways. For homeowners, you'll have more space to spare and your yard appeal will increase. Business owners will be able to rely on junk being hauled away even if their area doesn't offer regular garbage services. Landlords can move in new tenants even faster and more effectively. You don't have to deal with junk anymore. Get in touch with us today and stop worrying. As one of the best junk removal services in Scarborough, we'll help you end your junk problem once and for all.
I AM JUNK REMOVAL WAY:
Guaranteed best prices 30% to 50% less than our competitor Uniformed, trained and licensed junk removal professionals executing safe and thorough clearance. We arrive on time, ready to do all the lifting, loading, hauling and disposal. Our services are available in the GTA, Brampton, Mississauga, North York, Richmond Hill, Markham &
other areas.
We'll pickup almost anything and offer
1/6
,
1/4
,
1/2
,
3/4
and
full truck
load prices. We can provide junk disposal, waste removal, furniture disposal, appliances removal, construction materials pick up, trash removal & more. We do all the loading wherever the job may be.