Junk Removal Experts in Hamilton, Stoney Creek, Dundas & Ancaster
Everybody ends up with junk they don't need at some point: construction debris, household junk, old furniture, trash, worthless items, etc. Some items are easy to get rid of, but many are not – especially if you don't have enough time to sort through and organize everything. I AM JUNK offers commercial and residential junk removal services in the areas of Hamilton, Stoney Creek and Ancaster.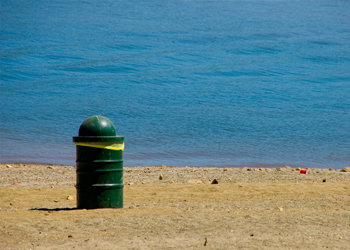 What We Remove
Perhaps the right question would be "What do we NOT move?" Our licensed team is able to clear out and remove old furniture, appliances, dense materials, yard waste, carpet, debris, paper, books, etc. The only thing we are unable to remove is hazardous waste. While we can take electronics, the batteries must be removed first.
Large Piles of Junk
It doesn't matter how large or small your stuff is, our junk removal professionals can get rid of it all the same. Even large spaces can appear cluttered when there are boxes or bags of junk sitting around. Many homeowners and companies find themselves stuck with piles of unwanted items and materials outside as well as inside. After property renovation, for instance, there may be leftover materials and supplies that nobody wants. Whatever the case may be, you can count on us to remove all of the junk for you. Typically, we base our prices on volume.
Single Item Pickup
Did you get your refrigerator replaced? Are you enjoying a new bed? While it can be very exciting to get new appliances or furniture, there is still a downside to it: getting rid of the old stuff. You could ask around to see if your family or friends wants it, but what if they don't? You can't just let the old couch remain in your living room sitting next to the new one. You shouldn't take it outside to dump it out on the curb, either. No home or business looks inviting when there is an old bathtub, couch, or mattress lying on the premises. Since the item is heavy, you might not have the means to haul it off.
Once again, you can call I AM JUNK and we will be there ASAP to take it off your hands.
How Junk Removal Works
You don't have to worry if the junk isn't in boxes or bins. As long as you work with a reliable company, it's unnecessary for you to pack anything up yourself. We not only haul everything away, we also take care of the packaging. If we see any items that can be recycled, we take care of that as well.
Tools and equipment used in the packaging and hauling process include a dolly, shovels, dust pans, brooms, wheelbarrows, etc. Tool kits are also brought along for dismantling small items. Everything is hauled away in some of the largest trucks in the industry.
Working with an Insured Company
Avoid working with any so-called "junk removal" company that is uninsured. It's essential that you only work with insured professionals who are properly licensed to provide services in Hamilton, Stoney Creek and Ancaster.
I AM JUNK is able to assure you 100% satisfaction. Call us today to learn more, or fill out our one-minute booking form.
I AM JUNK REMOVAL WAY:
Guaranteed best prices 30% to 50% less than our competitor. Uniformed, trained and licensed junk removal professionals executing safe and thorough clearance. We arrive on time, ready to do all the lifting, loading, hauling and disposal. Our services are available in the GTA, Brampton, Mississauga, North York, Richmond Hill, Markham & other areas.
We'll pickup almost anything and offer
1/6
,
1/4
,
1/2
,
3/4
and
full truck
load prices. We can provide junk disposal, waste removal, furniture disposal, appliances removal, construction materials pick up, trash removal & more. We do all the loading wherever the job may be.