Kitchener's Reliable Source for Junk Removal
There are numerous reasons homeowners throughout Kitchener turn to 1-888-I AM JUNK for junk removal services. Our team is often the go-to solution because we offer a comprehensive solution, taking care of every aspect of the removal, our rates are low, we are environmentally friendly, and our crews are always respectful and professional. Whether you are dealing with an emotional situation, such as the loss of a loved one or a child leaving home for the first time, or you simply want to make some changes, we can provide the solutions to meet your unique needs.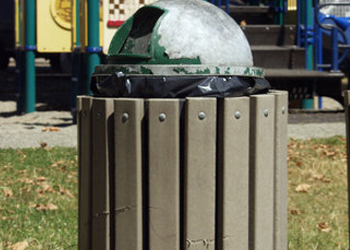 Hiring a Removal Services vs. DIY
You might be tempted to simply remove your junk yourself. There are many disadvantages that come with this option. This project can require hours of labor, which not only costs you valuable time, but also puts a significant strain on your body. Depending upon the weight of your items and your health, you could actually put yourself at risk.
By hiring 1-888-I AM JUNK in Kitchener, you get the support of a crew that will do all of the heavy lifting and loading for you, faster and more efficiently. You also get to avoid the hassle of renting a truck, sorting the items, finding the appropriate donation and disposal sites, and making trips to these locations. Attempting to tackle this project on your own might be more costly than enlisting the help of professionals.
Donating and Disposing of Items Properly
There are certain items that cannot or should not be dumped in a landfill. Some junk removal companies may refuse to take your electronics, for example, because these need to be taken to specific disposal facilities. 1-888-I AM JUNK is not such a company. We will sort your materials, ensuring that all items go to the appropriate locations. Our team will even go above and beyond to ensure that if your items could be useable in a new home, we will make sure that they find new owners instead of being toss out as trash. We do not want to crowd landfills anymore than you do.
How We Price
Unlike other junk removal companies in the Toronto area, we do not charge by the amount of time we are at your location. Instead, we charge you based on the amount of space that your junk fills up in our truck. Even if our crews need to walk up four stories to carry down your junk (which we will do), you will still only be charged a flat rate based on the volume of your junk. This pricing structure allows us to offer prices that are 30 to 50% lower than other junk removal companies in the region.
Get a Free Estimate
While you can get a general idea of how much your load might cost by checking out our rates on our website, you can contact us to receive an estimate that is tailored to your particular project. We provide services throughout Kitchener, and are happy to assist you.
I AM JUNK REMOVAL WAY:
Guaranteed best prices 30% to 50% less than our competitor Uniformed, trained and licensed junk removal professionals executing safe and thorough clearance. We arrive on time, ready to do all the lifting, loading, hauling and disposal. Our services are available in the GTA, Brampton, Mississauga, North York, Richmond Hill, Markham &
other areas.
We'll pickup almost anything and offer
1/6
,
1/4
,
1/2
,
3/4
and
full truck
load prices. We can provide junk disposal, waste removal, furniture disposal, appliances removal, construction materials pick up, trash removal & more. We do all the loading wherever the job may be.