Junk Removal Solutions in Burlington
A lot of junk can accumulate over the course of just a few years. Before a homeowner realizes it, the closets, attic, and garage can get filled up with more junk than one family can handle. A garage sale might seem like a good idea, but what about the stuff that doesn't sell? Or what if it's just too much of a hassle to go through everything?
I AM JUNK offers a solution for easy and affordable junk removal for Burlington residents and businesses. We are a full-service company that lifts, loads, and removes everything from old furniture to garbage.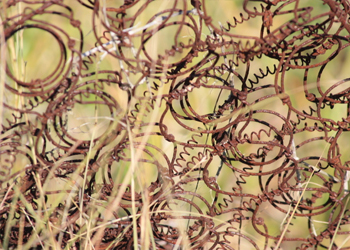 Clearing Out the Clutter Quickly
It can take years for clutter to accumulate, and just one day for it all to be removed. Homeowners and business owners don't always have the time to go through old items in storage, and then to organize the junk into different piles. The entire problem can be solved with a simple phone call or online booking.
Some companies will just bring you a dumpster and then make you put everything in it. We do not. We will come and take away your unwanted items.
Removing Junk Inside and Out
Clutter isn't just found inside of a home or building, as it can accumulate in the yard as well. If you'd like your backyard to be a summer oasis for friends and family, it simply won't do to have it looking like a trash heap.
And, any business with a cluttered entrance isn't going to get very many customers. Landscaping renovations can sometimes get messy when there are materials scattered about. Burlington home and business owners need a simple, hassle-free way to clear out all the junk on their property, and I AM JUNK offers simple solutions.
Environmentally-Friendly Solutions
A lot of people want to recycle more but don't have the time or means to sort through all of their trash and old junk. More often than not, it gets tossed in a landfill somewhere. So many types of items can be recycled and reused today that it's a waste to simply throw them all away. Examples of junk items that can be recycled include paper waste, plant waste, some types of food waste, old appliances, aluminum cans, etc. A lot of items, including old appliances and glass, should not even be placed in your garbage bin.
We take the time to sort through junk and recycle or donate everything that we can.
Getting Rid of Heavy Items
When replacing heavy items such as furniture or large appliances, many people face the problem of getting the older models out of the way. While the department store may deliver the new furniture, there's no guarantee that they will take the old furniture away. If an untrained individual tries to lift or carry heavy items, they could end up with an injury. For this reason, you can arrange for professionals to come in to lift, carry, load, and dispose of your old furniture pieces or appliances.
After your initial call, we can make it to your home or office very quickly – even the same day. Just point to or label whatever you want to get rid of it and we'll get rid of it for you.
Choosing Our Services
I AM JUNK offers competitive pricing and quality services in the Burlington area. For an idea of how much your junk removal will cost, contact us today for an estimate.
I AM JUNK REMOVAL WAY:
Guaranteed best prices 30% to 50% less than our competitor Uniformed, trained and licensed junk removal professionals executing safe and thorough clearance. We arrive on time, ready to do all the lifting, loading, hauling and disposal. Our services are available in the GTA, Brampton, Mississauga, North York, Richmond Hill, Markham &
other areas.
We'll pickup almost anything and offer
1/6
,
1/4
,
1/2
,
3/4
and
full truck
load prices. We can provide junk disposal, waste removal, furniture disposal, appliances removal, construction materials pick up, trash removal & more. We do all the loading wherever the job may be.