Trusted Junk Removal Experts in Stouffville
Moving, doing spring cleaning, or having a long-term houseguest are just a few reasons junk sometimes accumulates, creating a need for Stouffville residents to call upon 1-888-I AM JUNK for professional junk removal services. Junk can sneak up on you until one day you realize that the yard is a bit cluttered, there's not enough room in the garage for the car anymore, and the storage shed is overflowing. Fortunately, a solution to all of these problems is just a phone call away.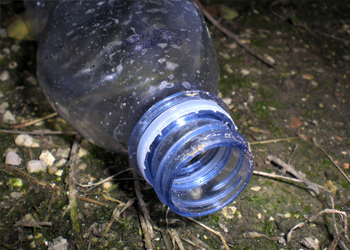 Sorting Trash from Recyclables from Reusable Items
As you look around your garage, basement, and/or attic, you might find clothes that are worn, bikes that your children have outgrown, holiday decorations that you no longer use since you bought new ones. The old clothes you should probably throw out, but someone could potentially find a use for the other items.
Homeowners will often put off cleaning out their junk because they realize that it is going to take an extraordinarily long time to sort through a mountain of items, trying to identify what is trash and what could be reused. This is when 1-888-I AM JUNK in Stouffville can be of great assistance. We do not want to take more materials to the landfills than what is necessary. Therefore, we will load up all of your junk for you and then do the sorting necessary to ensure that recyclable items find their appropriate destinations and the least amount possible gets taken to the landfill.
Removing Junk from the Interior and Exterior of the House
When you hire our team to remove junk from around your house, you simply point us to the area you would like clear, and we do the rest. The most common areas that we empty include crowded garages, storage sheds, cluttered attics, and box-filled basements. However, we will also remove all of the items from closets or cabinets, if you desire.
Some homeowners also use our services to improve the curb appeal of their homes. If you have old play sets, worn decorations, or any other items littering your yard, we can remove those. We also clear away debris after major landscaping projects. Have a deck or old patio furniture that is coming down? Let us remove this old junk for you as well.
Get an Estimate for Junk Removal
Regardless of what your junk removal needs may be, 1-888-I AM JUNK can help. We are a full service junk removal company that provides comprehensive services to the people of Stouffville and surrounding areas. Our team does not just leave a bin outside your house and come back later to pick it up; we do all of the heavy lifting so you do not have to. If you are ready to remove your drunk, give us a call to request an estimate.
I AM JUNK REMOVAL WAY:
Guaranteed best prices 30% to 50% less than our competitor Uniformed, trained and licensed junk removal professionals executing safe and thorough clearance. We arrive on time, ready to do all the lifting, loading, hauling and disposal. Our services are available in the GTA, Brampton, Mississauga, North York, Richmond Hill, Markham &
other areas.
We'll pickup almost anything and offer
1/6
,
1/4
,
1/2
,
3/4
and
full truck
load prices. We can provide junk disposal, waste removal, furniture disposal, appliances removal, construction materials pick up, trash removal & more. We do all the loading wherever the job may be.