Junk Removal Solutions for Brampton
Over the years, it can be easy to accumulate unwanted items. Some items might be fairly easy to get rid of. You might find a family or friend to take them off of you. You could even try selling some of it. However, for old, broken items that serve no purpose, you will have to find another method of disposal. I AM JUNK serves the Brampton area and offers affordable solutions for junk removal.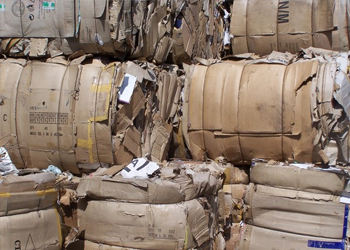 No Need for a Dumpster
If you rent a dumpster, you will still have to do all of the labour work by yourself. You will have to organize all of your junk and take it out. This might be difficult if you have heavy items, or if you are trying to clear out a room or office on an upper floor. Professional junk removal services eliminate the need for any of this. Just take us to the junk and let us get rid of it for you. We guarantee a hassle-free experience at an affordable price.
Junk Removal at a Lower Price
Junk removal companies naturally have to set their rates according to their own expenses. When a company has insufficient equipment or smaller trucks, it means that they will have to pay our more in salaries because the jobs take longer. This expense is then passed on to the customer. I AM JUNK has a lower overhead than many of our competitors. We have larger trucks and more experience. This allows for us to charge 30% – 50% less than other companies. Typically, are pricing is based on volume and on main level loading. For labor intensive jobs, a premium may be added.
Keeping Brampton Clean
Need to get rid of garbage? The problem with relying on your local waste management service to pick up your trash is that they are going to take it all to a landfill. Some of the stuff you throw away on a daily basis is recyclable or even reusable. If you don't have the time to sort through your unwanted items and pay a visit to a recycling center, let us do it for you. We put in a lot of effort to reduce the amount of junk that ends up in landfills.
Remodeling and Renovation Projects
If you're doing any type of remodeling in your home or office, you will need a plan to get rid of all of the old materials. If you're putting new carpet down, for instance, what are you going to do with the old carpet? What about the extra building materials you might have left over? In order to enjoy your new room or office, you need to get everything you don't need out of the way. Not only will I AM JUNK take all of the junk and excess material away for you, we will also clean up after ourselves.
Getting a Quote for Your Project
Whether you require junk removal for a home, apartment complex, office, or yard, call us today or fill out our online form for a free quote estimate. Our team is insured and available 24/7. We offer same-day services for the Brampton area.
I AM JUNK REMOVAL WAY:
Guaranteed best prices 30% to 50% less than our competitor Uniformed, trained and licensed junk removal professionals executing safe and thorough clearance. We arrive on time, ready to do all the lifting, loading, hauling and disposal. Our services are available in the GTA, Brampton, Mississauga, North York, Richmond Hill, Markham &
other areas.
We'll pickup almost anything and offer
1/6
,
1/4
,
1/2
,
3/4
and
full truck
load prices. We can provide junk disposal, waste removal, furniture disposal, appliances removal, construction materials pick up, trash removal & more. We do all the loading wherever the job may be.