Professional Junk Removal in Halton Hills
Halton Hills residents and businesses occasionally find themselves stuck with unwanted junk for any number of reasons. The attic or basement becomes stuffed, the landscape might need to be worked on, garbage can pile up and get out of hand, property managers can find themselves dealing with messy tenants, and so forth. Junk removal services are very helpful, as long as you hire the right professionals for the job. It's best to work with one company, such as I AM JUNK that is capable of handling all of your junk removal needs from start to finish.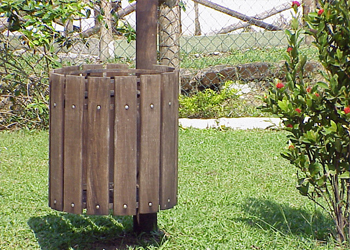 Useless Items
There are some items that simply cannot be thrown in a regular garbage bin. And even if you could, the result will be that these will end up in a landfill when they might otherwise have been able to be recycled or even donated. When clearing out your home of old items, it is common to come across items like old appliances, broken electronics, torn clothes, miscellaneous junk from the attic, old furniture, etc. You might even come across some old items that nobody even remembers buying. While some old items might be worth keeping, the vast majority of them will not, and will only get in the way. It's best to let insured professionals come in to sort everything out for you and then clear it all out.
Old Carpet Removal
When remodeling a home or office, the carpet is often removed and replaced. What happens to the old carpet? How can you get rid of it? All you have to do is call I AM JUNK and we will come and get rid of it for you. We will also remove any old furniture and supplies you no longer need after the remodeling is over. The only thing we cannot take is hazardous materials, such as paint and certain chemicals.
Recycling Services
A lot of the items, trash, and materials you want to get rid of are probably recyclable. If you don't have the time to sort through all your junk to find all of the recyclable items, and then figure out a way to haul them to the recycling center, you can rely on professional removers to do the job for you. What's the point of letting all of your stuff go to a landfill? It's always better to recycle whenever possible – and more items can be recycled than you may realize.
Why Choose Us?
Don't confuse junk removal companies with bin service companies. The latter will only provide you with a bin and then leave you to do all of the hard work yourself. If you're on a tight schedule, you won't have the time to lug everything over to the bin – especially if you have a lot of heavy items. While this may seem like a cheap solution, it's not a hassle-free one. With a full-service junk removal company, you don't have to do any of the work. Our team is qualified to do all of the hard work for Halton Hills residents and businesses, from carrying heavy items to filtering out the recyclable items. All you have to do is point to the junk you want us to get rid of and you will never have to see it again.
I AM JUNK REMOVAL WAY:
Guaranteed best prices 30% to 50% less than our competitor Uniformed, trained and licensed junk removal professionals executing safe and thorough clearance. We arrive on time, ready to do all the lifting, loading, hauling and disposal. Our services are available in the GTA, Brampton, Mississauga, North York, Richmond Hill, Markham &
other areas.
We'll pickup almost anything and offer
1/6
,
1/4
,
1/2
,
3/4
and
full truck
load prices. We can provide junk disposal, waste removal, furniture disposal, appliances removal, construction materials pick up, trash removal & more. We do all the loading wherever the job may be.