Full Service Junk Removal in Vaughan, Woodbridge, Thornhill & Concord
There is a good chance that you have avoided doing a much needed clean-up of your property in part because you are not satisfied with the junk removal services you've found in Vaughan. You likely have found companies that will bring a small container or trailer by, drop it off, and remove it later after you've filled it. This leaves you with the burden of sorting, lifting, and fitting the items into the container. When you call 1-888-I AM JUNK, however, all of these tasks will be completed for you. This is what we mean when we provide full service junk removal.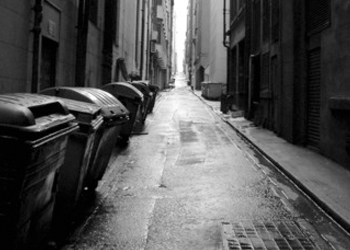 Avoid Denied Removal Requests
It can be very disappointing – to say the least – to have a junk removal company arrive, perhaps even allowing you to fill a bin, only to then tell you that your items cannot be removed. This could happen if your junk exceeds a weight limit, cannot be taken to a landfill, or does not meet some other company regulation.
There is very little chance that this will happen to you when you call 1-888-I AM JUNK in Vaughan. We will remove nearly anything from your property. Our crews remove appliances, furniture, electronics, waste, and many other items, as long as we are capable of physically moving the junk. The only items we will not remove are hazardous waste materials that pose safety concerns, such as chemicals and old batteries. If you are not sure if your waste items are hazardous, give us a call and we can easily let you know.
Recycling Your Old Junk
You would likely prefer that as much of your junk be donated and reused as possible. We feel the same way. That is why, in addition to removing your junk from the property for you, we will also do the necessary sorting, delivering items to suitable donation centers whenever this is possible. We will also dispose of electronics and other specialty items at the appropriate locations so that they can be reused or disposed of properly and safely. Our team prides itself on being an extremely environmental friendly junk removal solution.
Making Junk Removal Quick and Easy
As we've mentioned before, 1-888-I AM JUNK is a full service junk removal company. This means that we do not simply provide the tools for you to remove old items and waste; we do the physical removal aspect of the project as well. You simply point us to the area that needs to be cleared – this could be a garage, yard, basement, attic, closet, cabinet, or any other space – and we will remove, sort, donate, and dispose of the materials for you. All you do is provide instructions.
Our services allow homeowners to clear away old junk and waste as quickly and efficiently as possible. We save you the trouble, the time, and the effort involved with these taxing projects. If you would like specific information about how we can solve your junk problems in Vaughan, give us a call to have your questions answered and to receive a free estimate.
I AM JUNK REMOVAL WAY:
Guaranteed best prices 30% to 50% less than our competitor Uniformed, trained and licensed junk removal professionals executing safe and thorough clearance. We arrive on time, ready to do all the lifting, loading, hauling and disposal. Our services are available in the GTA, Brampton, Mississauga, North York, Richmond Hill, Markham &
other areas.
We'll pickup almost anything and offer
1/6
,
1/4
,
1/2
,
3/4
and
full truck
load prices. We can provide junk disposal, waste removal, furniture disposal, appliances removal, construction materials pick up, trash removal & more. We do all the loading wherever the job may be.