Junk Removal Milton
Milton is a beautiful city. But it can be hard to appreciate the neighborhood when you're overwhelmed by junk. Everyone accumulates junk at some point in their lives. But dealing with it all is another matter altogether.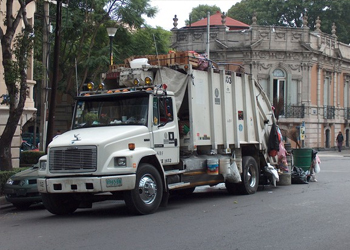 You're Held Down By Stuff
You should never feel that stuff rules your life. And yet, sometimes it feels that way regardless. Old furniture, broken appliances, and so on are often items people regulate to the garage, not knowing what else to do with them. You may not have the equipment or the ability to properly handle larger items. And even smaller items can be a burden. If you've ever had to deal with broken tools or equipment, you know that not everything can be fixed and yet you may not know what else to do with it. Unwanted items can stack up quickly, leaving you with less space for the things you love and appreciate. You only have so much space available in your home. Your home is not a storage unit and you should never feel obligated to items you don't appreciate or use anymore.
When your children grow up and move out of home, you're often left with their unwanted belongings to deal with. If a relative dies, you'll often have to deal with sorting through their home and furniture. Even a party or event can leave you with a well-meaning but overwhelming amount of gifts to contend with. No one wants their lives to be ruled by stuff. And yet that's how a lot of people feel by the end of the day. What you need is someone in the Milton area who can help you handle your unwanted junk for you.
Saving You From Your Stuff
Our team can take care of all your unwanted belongings and junk for you. Successfully taking care of your stuff takes time and organization. Our team of highly trained specialists know how to handle your things. We help move and transport everything from furniture to yard equipment to yard debris to garbage to electronics and more. Unsure of what to do with an item? You can count on us to sort through it for you and take it off your hands. We work with you to determine the best time to come over and move items for you. Even if you're only available on weekends or on off-hours, we can come over at times that are convenient for you.
Sure, it can save money to sort through these items yourself. But you've already had to worry about them. We can ensure that these items are handled effectively and disposed of or recycled properly. No more worrying about where you can take an appliance or if you'll be able to transport something. We take that worry off of your hands, ensuring that you'll be able to relieve yourself of junk quickly and easily. Junk should never rule your life. So stop letting it. Get in touch with us today. We're one of the most reliable services in the Milton area.
I AM JUNK REMOVAL WAY:
Guaranteed best prices 30% to 50% less than our competitor Uniformed, trained and licensed junk removal professionals executing safe and thorough clearance. We arrive on time, ready to do all the lifting, loading, hauling and disposal. Our services are available in the GTA, Brampton, Mississauga, North York, Richmond Hill, Markham &
other areas.
We'll pickup almost anything and offer
1/6
,
1/4
,
1/2
,
3/4
and
full truck
load prices. We can provide junk disposal, waste removal, furniture disposal, appliances removal, construction materials pick up, trash removal & more. We do all the loading wherever the job may be.