Junk Removal North York, East York and York
It's true for people everywhere, from North York and beyond. Sometimes, you accumulate stuff over a lifetime. Other times, stuff just happens to you. Most people have had to deal with cleaning out a relative's home after their death. Others may be wondering what to do with all their school papers or old belongings that their parents foisted off onto them. You've probably got boxes in the corner filled with stuff you don't enjoy and don't ever plan on using again. Your own garage may even be stacked from floor to ceiling with junk.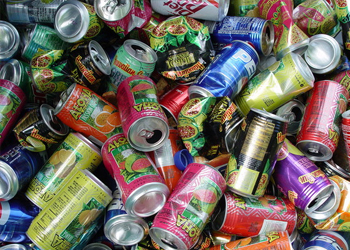 Dealing with all this junk means that you have less space in your home for the things you use and enjoy on the regular basis. And yet where do you begin when it comes to dealing with all of this stuff? You have your own busy life to contend with. Between a family, job, and all the hustle and bustle of your daily routine, dealing with junk can be overwhelming.
Getting the Help You Need
To deal with all that junk, you need a helping hand. So why not get in touch with one of the best junk hauling services in North York? Our team at 1-888-I-AM-JUNK offers and array of services designed to help you get the junk out of your house and off your hands. Unlike other companies, we don't expect you to sort items on your own. We do more than simply haul items away. We help you sort, load, and take away your unwanted items. And even better – we work with you to find a time that fits into your schedule.
Everything from appliances, yard debris, furniture, electronics, and more are covered under the items we can safely dispose of. And we can cover multiple rooms as well, whether it's the attic, basement or even your own front yard.
No More Burden
Imagine. You won't have to handle leftover garage sale junk that won't sell. No more dealing with rubbish or scrap metal that not even your local garbage collection service will take. You won't have to post on the classifieds to get someone to take your stuff. We'll take care of all the junk you can't get rid of and the rubbish no one will take for you. No more asking your brother-in-law for his truck to see if he'll let you haul scrap to the dump. The obligation is off your hands. Our big trucks ensure that you can expect to save at least 50% on junk hauling services when compared to our competitors. Our services are convenient and efficient.
Enjoy a less cluttered and chaotic home with a reliable junk hauling service. You don't deserve to be trapped by your stuff. You need the space to grow and enjoy your home. No matter what you plan on doing with your home, you'll breathe easier without boxes upon boxes of junk piled up in your rooms and garage. Get in touch with North York's most reliable junk hauling service today. You'll be glad you did.
I AM JUNK REMOVAL WAY:
Guaranteed best prices 30% to 50% less than our competitor Uniformed, trained and licensed junk removal professionals executing safe and thorough clearance. We arrive on time, ready to do all the lifting, loading, hauling and disposal. Our services are available in the GTA, Brampton, Mississauga, North York, Richmond Hill, Markham &
other areas.
We'll pickup almost anything and offer
1/6
,
1/4
,
1/2
,
3/4
and
full truck
load prices. We can provide junk disposal, waste removal, furniture disposal, appliances removal, construction materials pick up, trash removal & more. We do all the loading wherever the job may be.