Acquiring Junk Removal Services in Etobicoke
Even if you're good at keeping up with housework, there will come a point when you have too many unwanted items that you need to get rid of. Junk, debris, trash, old appliances, clothes that nobody wants, useless tools, etc. These are all items that Etobicoke homeowners need to get rid of every once in awhile. Junk piles can become too large for one person to handle. Luckily, companies like I AM JUNK offer junk removal services that anyone can afford.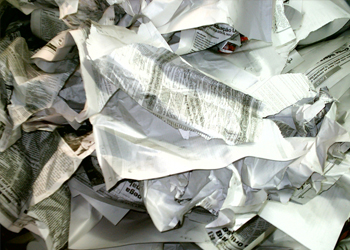 A Stress-Free Solution
The thought of having to sort through box after box of junk and then trying to figure out what to do with it all can be stressful. Should you recycle some of it? Can everything be thrown out in the garbage bin? Is some of it difficult to even lift, let alone move?
With professional services, all of that stress is taken away. Let professionals handle everything, from the sorting to the disposal. The process can be done more quickly than you might think!
Spring Cleaning Simplified
Spring is a great time to refresh the look of your home. There will be more dust and pollen for you to eliminate. You can mop the kitchen floor, clean all the counters and the inside of cabinets, vacuum, do yard work, etc. However, what are you going to do with all of the waste and garbage that accumulates as you clean? While it's great to have a clean house, people may not even notice your cleaning efforts if you have a room full of clutter.
I AM JUNK can help you with your spring cleaning, by making sure that basement, garage, yard – or any other place in your home is finally clutter free.
Better Curb Appeal
Your neighbors probably aren't going to appreciate it if you have junk lying around on your porch and in your yard. Setting broken appliances or old furniture out in hopes that the garbage collection – or anybody – will pick it up is a bad idea. A yard sale is out of the question if you don't have a lot of time to organize everything and set it up properly.
It's not just junk that makes a yard look unappealing, either. It could be dirt, branches, piles of leaves, rocks, debris from renovation work, etc. A lot of homeowners are so busy with work that they don't have enough time to spend on yard maintenance. If you have anything on your property that you want to get rid of, aside from hazardous materials, we can help you.
Stress-Free Scheduling
No matter how much junk you have, it doesn't have to be a hassle to get it all removed. Unlike some other companies in the area, I AM JUNK gives quotes over the phone! We can give you a good base estimate based on the information you provide. You can either call or fill out the online scheduling form to learn more. Same day service is even possible in Etobicoke.
I AM JUNK REMOVAL WAY:
Guaranteed best prices 30% to 50% less than our competitor Uniformed, trained and licensed junk removal professionals executing safe and thorough clearance. We arrive on time, ready to do all the lifting, loading, hauling and disposal. Our services are available in the GTA, Brampton, Mississauga, North York, Richmond Hill, Markham &
other areas.
We'll pickup almost anything and offer
1/6
,
1/4
,
1/2
,
3/4
and
full truck
load prices. We can provide junk disposal, waste removal, furniture disposal, appliances removal, construction materials pick up, trash removal & more. We do all the loading wherever the job may be.