Looking for Waste Removal in Toronto?
Call 1-888-I AM JUNK for same-day, 24/7 Waste Disposal & Removal Services.
The waste disposal professionals at 1-888-I AM JUNK specialize in waste removal services for large projects. Many well-known companies in Toronto and the GTA trust us with their waste disposal needs and count on us to deliver courteous, professional and high quality service. Our workers are friendly and have an eye for detail, making us the company of choice for junk and waste removal in Toronto.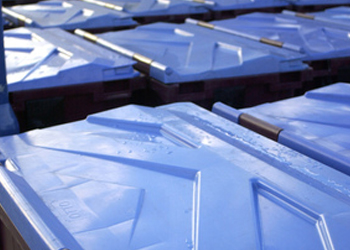 We Are The Company of Choice for Junk Removal in Toronto!
We handle a variety of clients with different waste removal needs. Among them are property managers who require waste disposal services when tenants vacate their apartment, condo or office, and Real Estate firms who need their clients to de-clutter and remove waste in order to make their houses more appealing to potential buyers. We are also prepared to service office managers that require organizing the office move, needing waste removal services to clear out waste can also depend on us, as well as construction contractors who want to keep their work site clear and free of waste, junk and debris, requiring daily, weekly or monthly waste removal. Consumers who would like to renovate their home and need a convenient way to remove the waste and debris can also count on us, and last but not least, homeowners who plan on doing landscaping or any other outdoor home beautifying projects, needing yard waste removal will find us more than adequately prepared to assist them.
Lowest Prices Available
Given the typically exorbitant and/or hidden fees that come with many businesses who provide waste removal in Toronto, 1-888-I AM JUNK is happy to provide among the lowest prices available. Because of the large size of our trucks, we are able to remove twice the junk for as much as half the price of most removal companies out there. If you require last minute assistance with your waste removal, then you are in luck. We are not only cost-effective but fully prepared to assist in same day removals any time and day of the week.
We also provide a wide array of other services. So, if you require any kind of garbage removal , junk removal, rubbish disposal services, or waste removal and disposal in Toronto and Great Toronto Area, just call our professionals at 1-888-I AM JUNK and we will pick up waste, load it and haul of it and dispose of it in no time at all!
I AM JUNK REMOVAL WAY:
Guaranteed best prices 30% to 50% less than our competitor Uniformed, trained and licensed junk removal professionals executing safe and thorough clearance. We arrive on time, ready to do all the lifting, loading, hauling and disposal. Our services are available in the GTA, Brampton, Mississauga, North York, Richmond Hill, Markham &
other areas.
We'll pickup almost anything and offer
1/6
,
1/4
,
1/2
,
3/4
and
full truck
load prices. We can provide junk disposal, waste removal, furniture disposal, appliances removal, construction materials pick up, trash removal & more. We do all the loading wherever the job may be.