Commercial Junk Removal in Toronto
Don't let junk muck up your business. Call 1-888-I AM JUNK to get rid of the stuff you don't need, so you can get on with your work. In the way of commercial junk removal in Toronto and the GTA, we are the business of choice. We provide among the fastest and most cost-effective cleanups around. We serve Property Managers, Renovators and Contractors, Real Estate Firms and Real Estate Agents, Retailers and Wholesalers, Hi-tech companies and Service organizations.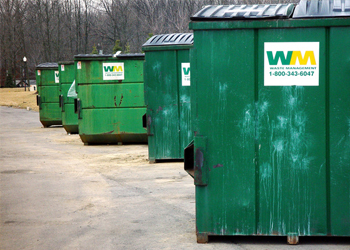 Want scheduled, low-cost debris removal?
Big or small, we haul it all, so if saving time and money on junk removal is something you require, you should contact us without a second thought. We'll estimate the size of your load, give you a job quote and have you cleaned up in record time – typically the same day even! We will remove almost anything – old furniture, appliances, electronics, yard waste, construction debris and more. We do not however supply or deal with construction bins.
A well-trained crew from 1-888-I AM JUNK will load and haul your junk and clean up the job site before they go. Moreover, when tenants clear out, we clean up. We know what a headache it is when tenants vacate your premises and leave a ton of junk behind. We'll quickly remove your tenant's trash, old furniture, computers, electronics, files, garbage and more. We can have your premises ready to show in no time. If you are a renovator or a contractor, we will keep your work site clean and safe, save time and provide an easy alternative to bins. Whatever your debris-removal needs, we will still provide a guaranteed low-cost, dependable solution.
Work in retail?
If you work in real estate, we can clear out the clutter and clear the way to a sale. Junked-up yards and cluttered basements won't help you sell a property. Call 1-888-I AM JUNK to turn a "dump" into a property that "shows well". We'll get the job done in record time, and put you on the fast track to a SOLD sign. We'll save you time and money so you can focus on making sales.
Need regular cleanups at multiple locations?
Every time a shipment arrives, the junk starts to pile up – boxes, containers, packaging and more. With today's demanding customers, you don't have time to deal with junk. We will clean out the storeroom and spend your time making cash, instead of dealing with trash. Our well-trained people, fast, dependable service and "Lowest-Price Guarantee" can help you make the most of your business.
Got a job site that isn't 'bin-friendly'?
Last but not least, we offer some of the best office cleanout services in Toronto. Moving is a chore, but cleaning up doesn't have to be. We can help smooth your move by getting rid of your office junk, including furniture, equipment, electronics, old files, paper and more. 1-888-I AM JUNK can give you the necessary help on the day you need it. We're fast, professional and dependable, so you can sit back and relax on moving day.
Don't forget! Our "Lowest-Price Guarantee"
That means you don't have to waste time shopping around. Just call 1-888-I AM JUNK and leave your junk behind. Whether you have a little junk or truckloads of trash, we provide among the best assistance in the way of commercial junk removal in Toronto and the GTA. Now, that's what we call a smooth move.
Book online or call 1-888-I AM JUNK today and we will be there to help you as fast as we can.
I AM JUNK REMOVAL WAY:
Guaranteed best prices 30% to 50% less than our competitor Uniformed, trained and licensed junk removal professionals executing safe and thorough clearance. We arrive on time, ready to do all the lifting, loading, hauling and disposal. Our services are available in the GTA, Brampton, Mississauga, North York, Richmond Hill, Markham &
other areas.
We'll pickup almost anything and offer
1/6
,
1/4
,
1/2
,
3/4
and
full truck
load prices. We can provide junk disposal, waste removal, furniture disposal, appliances removal, construction materials pick up, trash removal & more. We do all the loading wherever the job may be.