Eco-Friendly Trash Removal Toronto
1-888-I AM JUNK provides a green solution for your trash removal. We're pleased to offer an eco-friendly, economical garbage removal solution for environmentally conscious residential, commercial and industrial clients.
We Take Care of Our Planet
We make every effort to reduce the amount of trash that ends up in the landfill. We take the time to recycling everything we can. Even the smallest property can generate a surprisingly large amount of trash. But not all junk is garbage. By implementing an environmentally sound waste program and trash disposal service we determine what can be disposed in an environmental friendly way.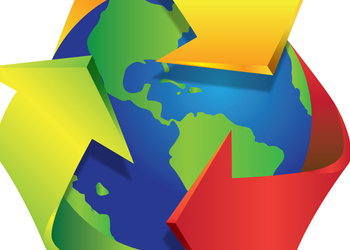 We Recycle Clutter
At 1-888-I AM JUNK we always sort your trash to determine what can be recycled. Biodegradable garbage such as plant, food or paper waste, as well as biodegradable plastics can be converted into valuable products. By recycling we do our part for the environment in reducing consumption of fresh raw materials and energy, as well as minimizing air and water pollution.
How great it is to de-clutter and recycle, all in one. Call 1-888-I AM JUNK at 1-888-I AM JUNK, to do your part for the environment. Rest assured that not all of your trash has to go to waste. 1-888-I AM JUNK is serious about the environment.
I AM JUNK REMOVAL WAY:
Guaranteed best prices 30% to 50% less than our competitor Uniformed, trained and licensed junk removal professionals executing safe and thorough clearance. We arrive on time, ready to do all the lifting, loading, hauling and disposal. Our services are available in the GTA, Brampton, Mississauga, North York, Richmond Hill, Markham &
other areas.
We'll pickup almost anything and offer
1/6
,
1/4
,
1/2
,
3/4
and
full truck
load prices. We can provide junk disposal, waste removal, furniture disposal, appliances removal, construction materials pick up, trash removal & more. We do all the loading wherever the job may be.