Affordable Junk Removal in Ajax, Pickering, Whitby & Oshawa
If you want to clean up a home, business, office, or any type of property in Ajax/Pickering, you'll be glad to know that affordable junk removal is available. It doesn't matter how small or large your load is, 1-888-I AM JUNK has the equipment to clear it all out. We only charge for the space your junk takes up in our truck. Certain dense materials used in construction have a set price per cubic yard, as they are heavy to haul.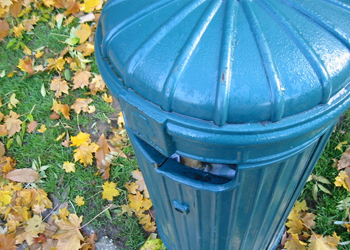 Hassle Free Removal
If you are currently stuck with an abundance of unwanted items, you may be feeling overwhelmed. It may seem like a hassle to get rid of everything. Maybe some of it will sell, maybe it won't. In order to sell it you would have to organize it. If you simply don't have the time to deal with it all, you can have it removed by a team of professionals. You don't even have to take it out to the curb.
Clearing Out Old Furniture
Old furniture doesn't have to be difficult to get rid of. Whether you're remodeling your home or office, or suddenly find yourself with old, unwanted furniture for any reason, you can't just let it sit and collect dust. Extra furniture you don't need or want also takes up too much space. Trying to carry it outside yourself can cause health problems, as you risk back injury. From couches and beds to office chairs and tables, we offer a safe furniture removal solution.
Safe Electronics Removal
The disposal of certain electronics also gives rise to safety concerns. Electronics come in all shapes and sizes, from old mobile phones to large, heavy television sets. You shouldn't simply throw electronic devices in the trash, either – even if they no longer work. Removing them yourself can be a hassle.
Let I AM JUNK take care of everything for you. We will remove electronics as safely as possible and take them to an appropriate recycling site.
Waste Disposal Services
Many companies and industries in the Ajax/Pickering area rely on professional waste removal services. At any construction site, it's essential that the area is free of junk and debris. In some industries, waste disposal is required on a daily basis.
Homeowners require disposal services as well, particularly when doing any kind of renovation inside their home or around the landscape.
Removing Unwanted Retail Merchandise
Stores of all sizes may also a lot of items that they don't need including broken fixtures, old displays, left over merchandise after liquidation, defected items, storage boxes and crates, etc. Grocery stores may have to get rid of spoiled food frequently. If you're a store owner, you can save a lot of time and money by selecting professional junk removal services.
Eco-Friendly Solutions
I AM JUNK sorts through all junk to identify recyclable items such as biodegradable plastics and paper waste and recycle them accordingly. We guarantee environmentally-friendly removal solutions for Ajax/Pickering businesses and residents. To learn more, contact us today to find out how we can help you.
I AM JUNK REMOVAL WAY:
Guaranteed best prices 30% to 50% less than our competitor Uniformed, trained and licensed junk removal professionals executing safe and thorough clearance. We arrive on time, ready to do all the lifting, loading, hauling and disposal. Our services are available in the GTA, Brampton, Mississauga, North York, Richmond Hill, Markham &
other areas.
We'll pickup almost anything and offer
1/6
,
1/4
,
1/2
,
3/4
and
full truck
load prices. We can provide junk disposal, waste removal, furniture disposal, appliances removal, construction materials pick up, trash removal & more. We do all the loading wherever the job may be.