Junk Removal Mississauga
Mississauga is a city full of character and personality. But when you're knees-deep in junk from your mother's attic, it's hard to feel that your own home has any character itself. Stuff accumulates faster than you're able to get rid of it. Junk is a common problem for many homeowners, especially homeowners who have families and busy lives to contend with.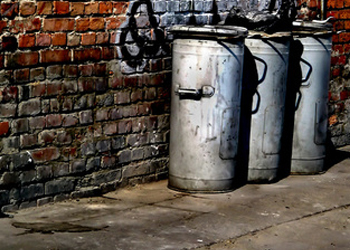 More Than You Can Handle
Whether it's your parents or a well-meaning relative, sometimes you're given more stuff than you can handle. Your parents may have foisted off your old school projects on you or baby clothing that, no matter their insistence, you have no plans on using. A relative may have given you her old furniture after a move. Either way, many people find that junk can quickly pile up from many avenues. You may even have broken appliances that are taking up space in the garage.
But getting rid of all that junk is another matter altogether. Most people don't have the means to transport it – and sorting through it can be a pain. If you have a busy schedule, you may not even have the time to get started. That's why you may want to consider 888-I Am Junk, one of the best junk hauling services in Mississauga.
We're the Experts
Our team handles the junk for you. And we don't simply haul away what you've sorted. We'll do the heavy lifting for you, literally. Our high capacity trucks ensure as few trips as possible. Handling junk yourself may be cheaper but chances are you may not have the capacity or ability to deal with it all on your own. We work with your schedule to determine the best time to pick up your junk, even if it's on a weekend or off-hours.
Keeping Mississauga Green
Like most cities, Mississauga is dedicated to helping conserve the environment. Unlike many other junk hauling services, we're dedicating to keeping Canada green too. We sort through your junk and recycle everything we can, reducing the amount of stuff that would otherwise end up in the landfill. Our large capacity trucks also ensure that fewer vehicles are needed to haul everything away, meaning fewer CO2 emissions.
The Solution to Save Your Sanity
When you've got too much stuff to handle, you can often feel trapped and weighed down by all the junk you have to deal with. But you don't have to. Our services ensure that you can rid yourself of unneeded and broken items, letting you breathe easier. Don't let your life be ruled by junk. Get in touch with us today. We can help free you from your stuff. We're one of the best junk haulers in the Mississauga area. So don't wait. Call today and arrange for your junk to be taken off your hands. You won't believe how easy it is.
I AM JUNK REMOVAL WAY:
Guaranteed best prices 30% to 50% less than our competitor Uniformed, trained and licensed junk removal professionals executing safe and thorough clearance. We arrive on time, ready to do all the lifting, loading, hauling and disposal. Our services are available in the GTA, Brampton, Mississauga, North York, Richmond Hill, Markham &
other areas.
We'll pickup almost anything and offer
1/6
,
1/4
,
1/2
,
3/4
and
full truck
load prices. We can provide junk disposal, waste removal, furniture disposal, appliances removal, construction materials pick up, trash removal & more. We do all the loading wherever the job may be.