Junk Removal Services in Cambridge & Guelph
It is understandable to save a spare part in case of emergency, but when you do things like this over and over, and those emergencies thankfully never come, you find yourself with a mountain of junk in your way. If this has happened to you over the years, you can give 1-888-I AM JUNK in Cambridge for professional help hauling away your unwanted items.
There are plenty of reasons why people turn to us for junk removal services. It is often because they are tired of having a garage or attic that is overflowing with stuff. Sometimes, we also help families remove items from the home after a loved one has passed away, a child has left for college, or after downsizing to a smaller home. We have helped families through these and many other circumstances, always assisting with the greatest sensitivity and respect.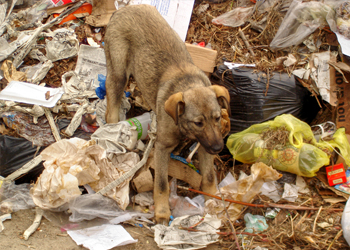 Why Hire Professional Junk Removers?
You brought the junk into your house; you are certainly capable of taking it back out. Why hire someone else to do this for you? There are many reasons to hire a junk removal service.
First, you get to save your time and energy. It is easy to underestimate just how long it really takes to throw out junk that took you years and years to accumulate. Unlike other junk removal companies in Cambridge, our crew actually does the lifting and loading of your things. You do not have to lift a finger. You do not even have to stay while we load, once you tell us what needs to go.
Next, we take care of all of the logistics, including bringing the equipment and then transporting your junk to dispose of it. You do not have to worry about driving, unloading, or paying any disposal fees. This is all included with your service.
Giving Your Old Junk a New Life
We do not simply load up all of your things and take it directly to the dump. After taking it off of your hands, we sort your junk, separating out any items that can be donated or recycled. We then take these items to the appropriate donation centers so that they can find new homes. Not only do you get an environmentally friendly solution to your junk problem, but you also get the satisfaction of knowing that you might help someone else who needs these items.
Book Your Junk Removal Service Now
Booking with 1-888-I AM JUNK is very easy. We operate 24/7, making it possible for you to schedule your service outside of your work hours or any time that works best for you. We charge flat rates based upon the volume of your junk to be hauled away.
If you are simply curious about our services and prices, you can give us a call to learn more. We can give you a more accurate estimate for your particular project. If you are in need of a junk removal solution in Cambridge, we are the ones who you can turn to for value and reliability.
I AM JUNK REMOVAL WAY:
Guaranteed best prices 30% to 50% less than our competitor Uniformed, trained and licensed junk removal professionals executing safe and thorough clearance. We arrive on time, ready to do all the lifting, loading, hauling and disposal. Our services are available in the GTA, Brampton, Mississauga, North York, Richmond Hill, Markham &
other areas.
We'll pickup almost anything and offer
1/6
,
1/4
,
1/2
,
3/4
and
full truck
load prices. We can provide junk disposal, waste removal, furniture disposal, appliances removal, construction materials pick up, trash removal & more. We do all the loading wherever the job may be.