Junk Removal Caledon Can Count On
Moving from place to place can be a messy process. When packing, you will likely come across a lot of junk items that you neither need nor want. The moving process is made a lot easier when you work with licensed junk removers. I AM JUNK offers reliable, affordable services to residents and offices in Caledon. We'll take away all the junk you don't want and dispose of it properly, so that you can move into your new home or office space more quickly and easily.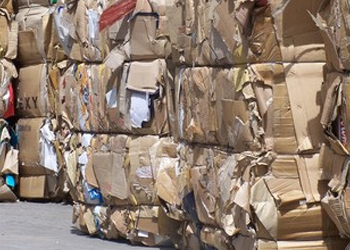 Freeing Up Space
We don't just help movers – we also help remove junk from your current home just so you'll have more free space.
Whether it's your bedroom, living room, office, kitchen, garage, yard, or any other part of your property, the less junk you have lying around, the better. When was the last time you could open up a closet without everything falling out? Can you remember what your attic floor looks like? Are you afraid of going in your storage building because you don't know what might be lurking inside? If so, then it's time to clear out all the junk once and for all. Think of how much nicer your living space will be when all of the useless and unwanted items are gone.
What will you do with the freed up space? Think of the possibilities!
Cleaning Up Offices
It's difficult to focus on work in a messy environment. Junk can pile up over time. Whether it's old supplies or equipment that isn't needed anymore or messy, unorganized cabinets, or old files taking up valuable space, a cluttered office is very problematic and could potentially lead to a hazardous situation. It's essential that you clear it out and get rid of everything that is unneeded. All it takes is a simple phone call and we will be there to help you.
Renovation Debris
Any type of renovation, whether it's residential or commercial, can be difficult and complicated to remove. Old drywall, carpet, patio stones, fencing etc. can be heavy to move and awkward to carry. And yet, until it is removed, you won't be able to fully enjoy your new renovations or landscaping. But doing the job yourself can be tiring, back breaking work. I AM JUNK can make the process simple for you by coming in and cleaning up and hauling away all that material that is no longer needed.
If anything is reusable or recyclable, we will make sure that it stays out of the landfill.
Reliable and Affordable Solutions
Homeowners and businesses will often wait a lot longer than they should to hire a junk removal company. If you have been putting it off and putting it off, stop right now and give us a call! The process is a lot easier than you might be thinking. I AM JUNK is a fully insured company and licensed to provide services in Caledon. You can have a clean, clutter-free home or office in no time at all.
I AM JUNK REMOVAL WAY:
Guaranteed best prices 30% to 50% less than our competitor Uniformed, trained and licensed junk removal professionals executing safe and thorough clearance. We arrive on time, ready to do all the lifting, loading, hauling and disposal. Our services are available in the GTA, Brampton, Mississauga, North York, Richmond Hill, Markham &
other areas.
We'll pickup almost anything and offer
1/6
,
1/4
,
1/2
,
3/4
and
full truck
load prices. We can provide junk disposal, waste removal, furniture disposal, appliances removal, construction materials pick up, trash removal & more. We do all the loading wherever the job may be.